Dr. William L. Kydd

April 10, 1922 - March 17, 2006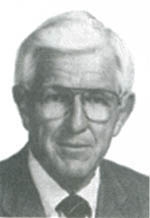 "Billy the Kydd" as he was affectionately known by family and friends was an extraordinary man.  He was born in Milwaukie, Oregon on April 10, 1922.  His father passed away at an early age, and he was raised by his mother and grandmothers in the Seattle area.
He played most sports during his early years, including football.  He created a boxing team at his local high school and organized many boxing events.  He became involved in the Golden Gloves Boxing Program and went on to participate on the University of Washington?s track team as a javelin thrower.  He remained active with sports throughout his life as an avid water skier, squash and tennis player.
Billy graduated from the University of Washington and subsequently went on to the Oregon School of Dentistry.  Following graduation, he established a private practice in the Seattle area.  He served as a Captain in the US Army in Korea during the conflict.  Bill served on the faculty at the University of Washington.  He published over 40 papers and presented over 50 invited lectures.
His other interests and activities were numerous and varied.  He loved the theatre and most especially treasured weekends at Chinom on Hood Canal.  Bill?s love of travel took him to every corner of the globe.  His favorite places were India, Africa, the Amazon, and Italy.
He was elected to Fellowship in 1980 and became a Life Fellow of the Academy in 1990.  He passed away peacefully in Seattle on March 17, 2006.  He is survived by his wife Anna Ellero, his son John, his daughters Susan and Melissa, and three grandchildren.