George Zarb receives Order of Canada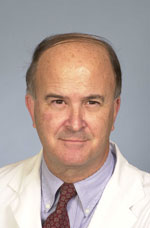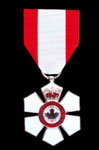 The insignia of the Order is a stylized snowflake of six points, with a red annulus at its centre which bears a stylized maple leaf circumscribed with the motto of the Order, DESIDERANTES MELIOREM PATRIAM (They desire a better country), surmounted by St. Edward?s Crown
Her Excellency the Right Honourable Michaelle Jean, Governor General of Canada, will award Life Fellow George A. Zarb membership in the Order of Canada later this year. In her citation, the Governor General cited Dr. Zarb?s ?contributions and leadership in prosthodontic dentistry, notably for introducing dental implantology to North American dentists?. This is a very prestigious award made by the Governor General on the recommendations of the Advisory Council on the Order of Canada, an independent council chaired by the Chief Justice of Canada.
The Order of Canada is the centre piece of Canada?s honours system established to recognize citizens who have made extraordinary achievements in various fields of endeavour. For a civilian, there is no higher honour that can be awarded to a Canadian citizen. Only 5 dentists have ever been awarded membership in the Order of Canada.
The prosthodontic community globally is very well aware of George Zarb?s excellent and sustained scholarship, teaching and service both as a professor at the University of Toronto and as Editor of the International Journal of Prosthodontics, Past-President of the Academy of Prosthodontics and many other key positions. However, this latest award is a fitting acknowledgment in Canada of the widespread contributions that George Zarb has made to dentistry and healthcare generally.
The Editorial team of the AP Newsletter are most grateful to Dr. Michael MacEntee from the University of British Columbia and Ms. Tomoko Tsuchiya from Quintessence International for their permission to reprint the text written by Dr. MacEntee and published in the International Journal of Prosthodontics 2008;21:386.