Charles C. Swoope

1934 - February 13, 2007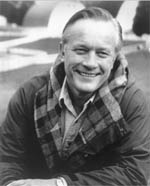 Charles C. Swoope, age 72, passed away February 13, 2007 in Bellevue, Washington surrounded by his wife Lynne of 50 years and his two sons Douglas and Scott. His death was due to complications following a fall from a ladder at home. He retired in 1998 from a busy removable prosthodontic practice in Bellevue to enjoy his family, many friends and to his favorite pastime fishing.  Charlie led a very active retirement life giving back to his church, spending time with his grandchildren, and helping build homes for Habitat to Humanity. 
Charlie was born in 1934 in Jersey City, NJ to Charles and Mae Swoope. He graduated from Jersey City Union High School and received his undergraduate education from the University of Florida, where he met his wife, Lynne.  In 1959, he graduated summa cum laude from the Baltimore College of Dental Surgery, where he received many honors including membership in OKU.  Charlie then served an internship with the US Public Health Service in Seattle, WA, followed by service at he USPHS Outpatient Clinic in Mobile, AL and at the USPHS Hospital in Boston, MA.  He earned an MSD Degree from the University of Washington in 1964 and was then stationed at the USPHS Hospital in New Orleans, LA. In 1967, Charlie left the USPHS and returned to Seattle to join the Prosthodontic Faculty at the University of Washington as Director of Graduate Prosthodontics, eventually achieving the rank professor.  During his teaching career, he mentored many masters degree research projects, developed innovative procedures for treating complete denture patients, especially for patient management, and was extremely active in prosthodontic specialty organizations.

Dr. Swoope served as President for all three founding organizations of the Journal of Prosthetic Dentistry, and was a Past Presidentof the American Academy of Maxillofacial Prosthetics.  He felt very proud and honored to serve these four major prosthodontic organizations, which prospered from his leadership. The opportunity to serve his profession, not his personal status, was Charlie?s motivation for accepting these positions.  While an active member of local prosthodontic organizations, Charlie continued to be a positive influence well after his presidencies.  He was widely published in journals & textbooks, mentored a study club for over 20 years, and served on countless committees throughout his professional career.

We have lost a great prosthodontic leader, but most of all, a wonderful friend. Fellowship with him created a very special feeling within all of us because of his compassion, understanding and humanitarianism.  He was a great fishing partner. Charles Swoope was indeed a very remarkable man, loving husband and father, professional role model and we shall all miss him.
David Wands.
Lynne C. Swoope

April 25, 1934 - August 9, 2017