Dr. Davis Henderson

June 2, 1915 - April 1, 2015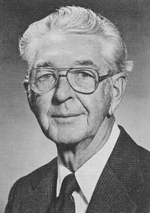 Davis Henderson, 99, of Hawthorne, Florida, passed away peacefully in his home on April 1, 2015. He was looking forward to his 100th birthday in June.

Davis was born in Marianna, Florida to David Edgar Henderson and Ruth Acker Davis on June 2, 1915. His educational odyssey took him from Florida and Alabama public schools, to the Webb School, a private college preparatory school in Tennessee, to the University of Alabama and then to Northwestern University Dental School from which he graduated in 1939 with a DDS degree.

Davis interned in the U.S. Coast Guard Academy in New London, CT and was commissioned a Lieutenant JG in the U.S. Navy Dental Corp. in 1940. In that same year he married Nana Belle Davis of Lakeland, Florida and with his first duty assignment to the U.S. Naval Academy, they moved to Annapolis, MD. Davis had many assignments during his 24-year naval career including the USS Omaha during WWII. He retired from the Navy in 1964, having attained the rank of Captain.

Dr. Henderson enjoyed an illustrious career in academic dentistry and was a major contributor to the specialty of Prosthodontics. In 1964 he joined the faculty at the University of Kentucky, College of Dentistry. In 1971 he became a member of the University of Florida, College of Dentistry faculty and was awarded Professor Emeritus in 1981.

Davis became an associate fellow in this Academy in 1967 and served as its president in 1982 when the annual meeting was held in Boston. Davis and Nana were the epitome of grand southern graciousness and were impressive in their roles as president and first lady of the Academy.

Dr. Henderson was appointed an examiner on the American Board of Prosthodontics in 1972. He served as president of the Board during 1978-79.

Davis was an avid fisherman and an excellent golfer. His many hobbies included bird carving and making custom golf clubs. In the Hawthorne community he volunteered with a small group to restore the New Hope United Methodist Church into the Hawthorne Historical Museum and built several houses with Habitat for Humanity. He also spearheaded the formation of the First United Methodist Church of Hawthorne Community Garden and then designed and oversaw the creation of its Memorial Garden.

Davis is survived by his wife, Nana Belle and his daughter, Carolyn Henderson Gaskins. Davis was preceded in death by his son, Jefferson Davis Henderson in 2008. Also surviving are Davis? four beloved grandchildren, James, Drew, and Kathryn Gaskins and Scott Henderson and five precious great-grandchildren, Graysen and Ryland Gaskins, Lili and Amelia Gaskins and Milani Henderson.