Dr. Robert F. Wright, Jr.

September 30, 1955 - April 10, 2016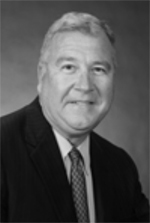 Academy Fellow Robert F. Wright of Chapel Hill, North Carolina and Kennebunk, Maine passed away unexpectedly on April 10, 2016 at his home in Chapel Hill. I remember waiting with Cheryl in the check-in line of the Westin Hotel in Palms Springs at the beginning of last year?s Academy meeting and chatting with him and Bill. We could not know that it would be our last encounter with Rob.

Robert F. Wright, Jr. was born on September 30, 1955 in Memphis, Tennessee, a son of Robert F. Wright, Sr., and Florence Lung Wright. He graduated from the University of Memphis with a Bachelor of Science in Biology and went on to earn his DDS at the University of Tennessee College of Dentistry. He then completed a one-year General Practice Residency at the LSU Health Sciences Center in New Orleans, Louisiana, before entering specialty training in Prosthodontics and Maxillofacial Prosthetics at Memorial Sloan Kettering Cancer Center in New York City. After completion of his postgraduate training Dr. Wright devoted his career to academic dentistry. He started his career as a prosthodontic educator at Columbia University in 1987 and served as Director of the Division of Prosthodontics at Columbia from 1992-2004. In 2004, he transferred to Boston, where he had accepted the position of Director of the Advanced Graduate Program in Prosthodontics at the Harvard School of Dental Medicine. In 2013, he moved to Chapel Hill after having been selected as Professor and Chair of the Department of Prosthodontics at the University of North Carolina School of Dentistry. He served in this position until his passing.

Robert had a wonderful intellect and was gifted with a great sense of humor, which he mostly reserved for those he felt closest to. He was an ardent college sports fan, with a special heart for football and basketball. Most important to him were his beloved Memphis Tigers, whom he followed closely every season. He also loved to travel and experience different cultures. Rob enjoyed urban life, and one of his goals was never having to drive to work. The bike stored in his office or him leaving with his signature backpack to bike back home at the end of the day are vivid memories for me from our time together at Harvard. Come summer, Robert exchanged his city life with rural Maine. Every year, he was visibly excited to ?go home? to Gooch?s Beach in Kennebunk. There, he especially cherished the early mornings walks with his beloved long-time partner Bill and their two French Bulldogs Maggie and Tara. A true family man, he was a good son to his wonderful parents and cared for them until their end. He was an equally devoted partner to Bill, and a loving brother and uncle on his and on Bill?s side of the family.

A Diplomate of the American Board of Prosthodontics and Fellow of the American College of Prosthodontists, he was an active member of several professional organizations: the Academy of Prosthodontics, the American Academy of Maxillofacial Prosthetics, the Greater New York Academy of Prosthodontics, and the American Society of Dental Educators. The Academy of Prosthodontics, in which he became an Associate Fellow in 2008 in Houston and was elevated to Fellowship in 2012 in Jackson Hole, was his and Bill?s absolute favorite. Dr. Wright generously gave back to his profession through lectures, scholarly contributions, and active involvement in various committees. He also served as a site visitor for the Commission on Dental Accreditation and on the Prosthodontic Review Committee for CODA. Furthermore, he sat on the editorial review boards of the Journal of Prosthodontics, Journal of Prosthetic Dentistry, and the Journal of Dental Education. Dr. Wright was a great mentor for residents and students and made every effort to encourage dental students to become Prosthodontists.

Robert F. Wright, Jr. was taken from us too early. Let us remember him for his friendship and his many contributions to the profession. Rest in peace, Rob. We will miss you!


UNC Posting regarding Dr. Wright
Obituary for Robert Wright, Jr., DDS