Dr. James E. House

January 8, 1925 - August 20, 2008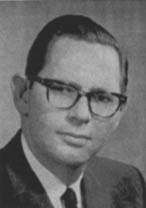 James E. House, 83, passed away Wednesday, August 20, 2008 at Westminster Village, Muncie.
Jim was born January 8, 1925 in Kansas City, MO, the son of 
Milus M. and Alta M. (Fouts) House
and he resided in California, Indiana, Massachusetts and North Carolina. He served three and a half years in the United States Navy during World War II. Upon graduating from Whittier College and USC School of Dentistry, he was in private dental practice in southern California for twelve years. He then worked in academic dentistry where he earned a Master's Degree in Dentistry, and went on to chair the Department of Prosthodontics at Indiana University. After relocating to the east coast, he was a faculty member of the Harvard School of Dental Medicine where he served as Associate Dean. He also worked for many years in Veteran's Administration and during this time was a member of many professional dental organizations. He was a Charter Member of the American College of Prosthodontists and a Diplomate of the American Board of Prosthodontics. He was appointed as the first chair of the ACP Membership Committee in 1971.
Jim's faith and Christian commitment has been very important to him over the years. He and his beloved wife Ruth have enjoyed a very active participation in several churches in the communities in which they have lived. Jim is survived by his wife of sixty-five years; three sons, Richard, (wife-Kathleen), Thomas and Dan, (wife-Mary); grandchildren, Megan, Lily, Dylan, Laura, Elizabeth, Jim, Jonathan, and Joshua. 
(Jim was my mentor in complete dentures.  His encylopedic knowledge of this topic was due in part from the teaching of his Father.  His technical skills were impeccable, and he was infinitely patient with his students.  When I returned to Indiana for graduate training, Jim introduced me to the Academy in 1972 in Fort Lauderdale.)
Submitted by Dr. C.J. Andre.