NEW YORK 2007
The Academy of Prosthodontics is proud to introduce their new President, Dr. Rhonda Jacob of Houston, Texas, and the Officers of the Academy for 2007-08.
Photographs of the meeting are available on the Activities web page.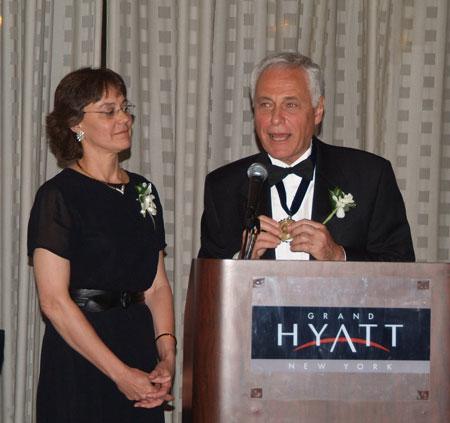 Immediate Past President Gary Goldstein of New York presented the Presidential Jewel of Office to Dr. Rhonda Jacob at the Installation Banquet held at the New York Grand Hyatt Hotel on April 28th, 2007.
Officers of the Academy were installed by Past President George Zarb.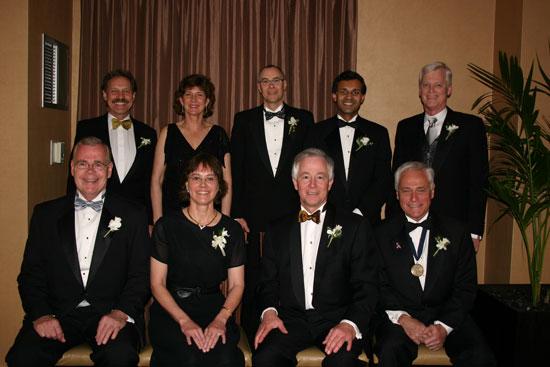 (Back row from L to R) Drs. Hans Peter Weber; Jane Brewer; Steven Eckert; Sreenivas Koka; David Eggleston (Front Row from L to R) Drs. Charles Goodacre; Rhonda Jacob; Stephen Campbell; and Gary Goldstein
The Academy's highest award given to Dr. Hart Long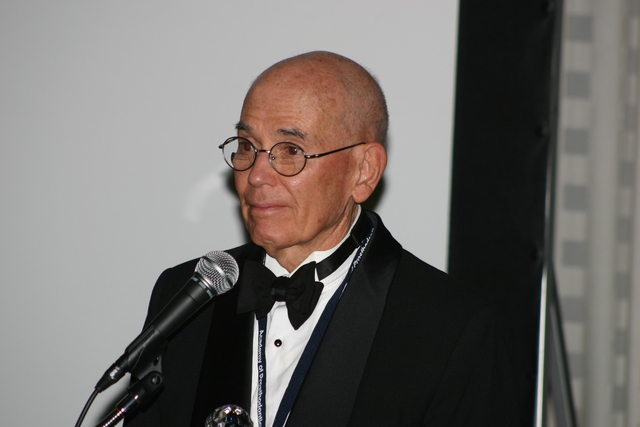 At the 2007 Annual Meeting Dinner of the Academy of Prosthodontics held in New York, Dr. Hart Long, a Senior Life Fellow of the Academy, received the Distinguished Service Award from President Gary Goldstein and was given an enthusiastic reception by all present. Dr. Long was a popular selection for this recognition of a life-time's work. Dr. Long recently retired having completed over 60 years of dental practice. He continues to participate very actively in Academy meetings.
Dr. Long being congratulated by friends, Drs. Harold Preiskel and George Zarb.