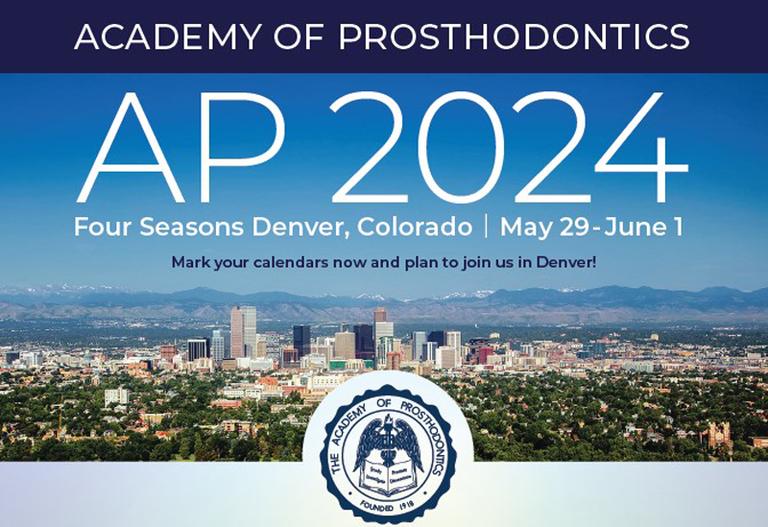 2024 Meeting
of the Academy of Prosthodontics

May 29 - June 1, 2024
Meeting Location:
Four Seasons
1111 14th Street
Denver, Colorado 80202

Program Schedule
The 2024 annual meeting of the Academy of Prosthodontics will be held at the beautiful Four Seasons Hotel Resort in Denver, Colorado, from May 29th to June 1st, 2024. AP President Izchak Barzilay and AP Vice-President Carlo Ercoli have been hard at work to secure a speaker lineup that will make the meeting a memorable one! With a title of "Prosthodontics 2024....There is NO box!", the meeting promises to be an engaging and thought-provoking opportunity for fellows and guests to discuss about contemporary topics in Prosthodontics.
Please remember that while we are all looking forward to meeting fellows and friends, the Academy spirit is one of Fellowship and inclusion! Feel free to include guests and new friends with your meeting and dinner plans who may be unfamiliar yet (and certainly not for long!) with the Academy camaraderie and warm welcoming atmosphere. All are invited to attend the AP annual meetings and networking events.
We look forward to seeing all of you in Denver to renew our Fellowship. Should you need any details or have any questions, please contact us at ap@res-inc.com.